Wet Sex
Sex in wet clothes is my favourite sport and hobby. It keeps me and my friends fit for fun, and is an important social activity. We always tease each other while have a shower first and then put our play clothes on. This gets us in the mood for wet fun.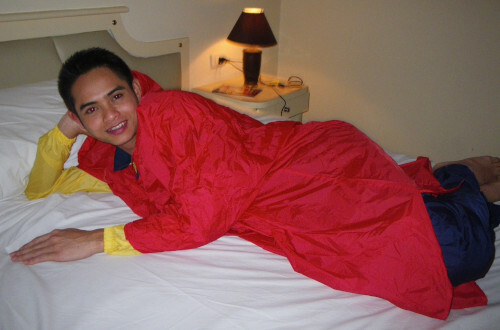 Playing with my Friend
Masturbation is more fun when it is shared. My friend loves to play in wet clothes, so we stay fit. We prefer silky soft nylon clothes because the slide so nice on each other. It's called "Frottage". Once we get hot and steamy we make the clothes wet to cool off. That is really exciting because of the way wet clothes feel on the skin.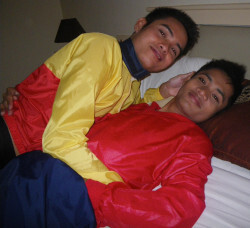 He often has his hand in his pants or in mine.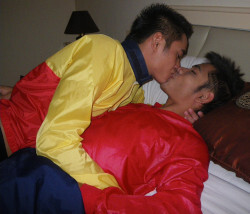 He loves to kiss while we slip and slide which gets me totally turned on.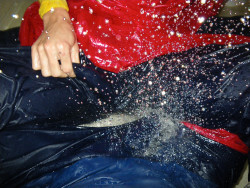 We usually end up for a long session in the shower until we cum together. Best safe fun I know.
Wet Rain Cape Fun
My favorite play clothes are a thin nylon suit underneath a soft rain cape.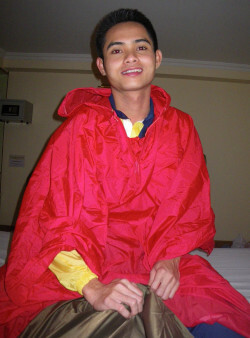 Here I'm giving my friend in a soft rain cape a massage while rubbing his penis often to keep him hard. The longer the foreplay, the better the finale.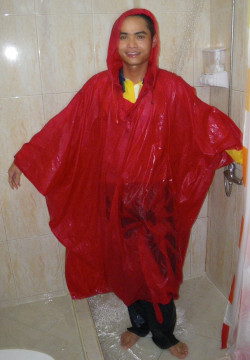 After a while we go for a shower or bath. Can you see my boner?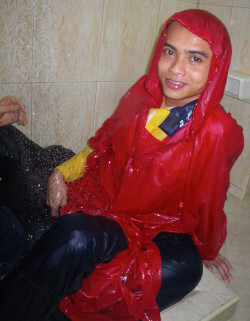 We have a lot of fun in wet clothes, hug and kiss and play, until we both shoot white stuff over each other or into the silky pants.
My Masturbation Hobby
Masturbation is very healthy, so I do it often.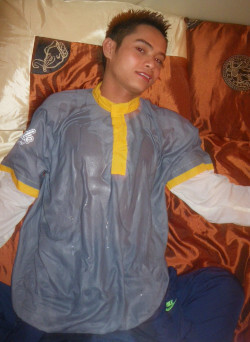 First I splash water over my thin nylon cum suit as a turn on.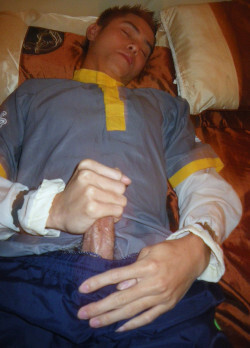 It feels so good rubbing my penis in my wet clothes.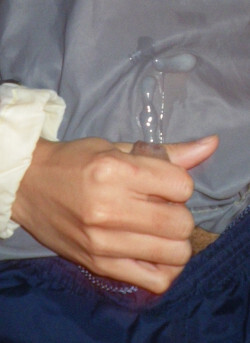 I cum on my shirt or into my pants. That makes me happy every day.